Bordo Bello 2012 Paintings
October 27, 2012
Hey, I found a photo of my boards at the actual Bordo Bello show this summer.
Here's a cropped version of an event photo from Wink Inc & AIGA Colorado: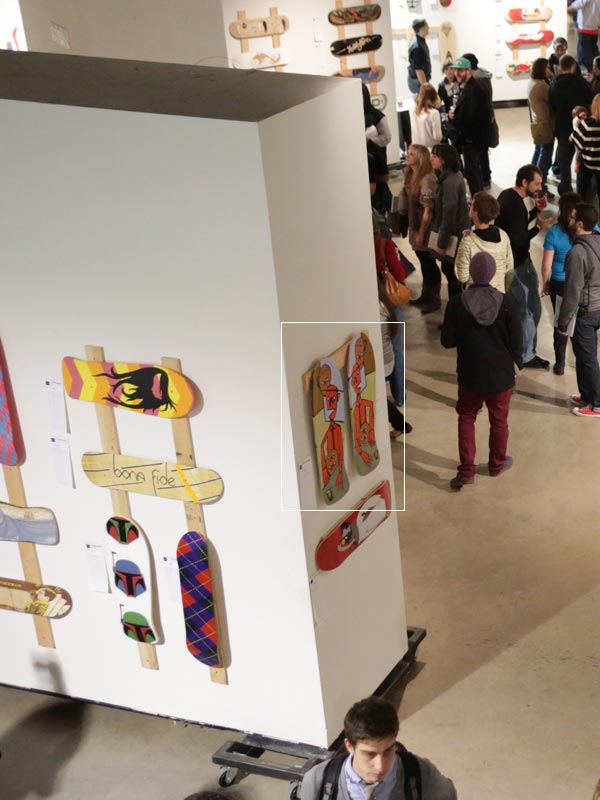 Yes, I know I painted these on the "wrong" side of the board, but that was because it looked like there was some trouble hanging at the first show I participated in. I see now that they've got a solution for that with the wood strips.